Cookie Opt-Out Choices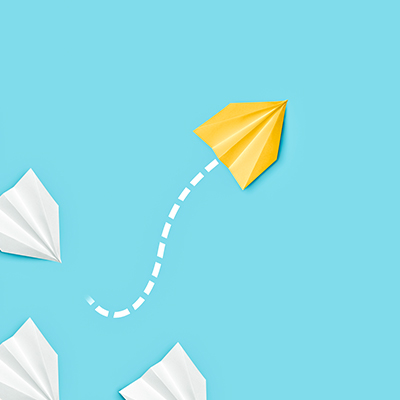 Additional information about Bank5 Connect's use of cookies, and your opt-out choices.
What are cookies?
Cookies are small data files that are stored by your web browser (e.g. Chrome, Safari, Firefox, Edge, Internet Explorer) on your computer or mobile device. Cookies are used to help improve website usability, and to provide website owners with information on how their websites are being used.
What kind of information does Bank5 Connect collect via cookies?
Per our full Online Privacy Policy, Bank5 Connect may use automatic data collection technologies to collect certain information about your equipment, browsing actions, and patterns, including:
What pages you visit and what actions you take on our website
The time and length of your visits to our website
The addresses of websites and advertisements that brought you to our website
Keywords used in searches that brought you to our website
Your browser version, device type, and operating system
Your Internet Protocol (IP) address and its geolocation
Your Internet Service Provider (ISP)
The information we collect via cookies details your use of our website and your interaction with our website. It does not reveal your specific identity. The information Bank5 Connect automatically collects via cookies does not include your name or other directly personal data, but we may maintain it or associate it with personal information we collect in other ways.
Bank5 Connect uses the following kinds of cookies to enhance your Site experience:
Cookies (or browser cookies). A cookie is a small file placed on the hard drive of your computer. When you first visit the Site, you are alerted to the fact that we use cookies. You can decline the cookies by activating the appropriate setting on your browser. However, if you select this setting you may be unable to access certain parts of the Site. Unless you have adjusted your browser settings to refuse cookies, the Site will issue cookies when you direct your browser to the Site.
Flash Cookies. Certain features of the Site may use locally stored objects (or Flash cookies) to collect and store information about your preferences and navigation to, from, and on the Site. Flash cookies are not managed by the same browser settings that are used for browser cookies. If you wish to prevent or restrict Flash cookies, you must do so from within your Adobe Flash Player Settings Manager.
Web Beacons. Pages of the Site and emails sent by Bank5 Connect may contain small electronic files known as web beacons (also referred to as clear gifs, pixel tags, and single-pixel gifs) that permit Bank5 Connect, for example, to count users who have visited those pages or opened an email, and for other related Site statistics (for example, recording the popularity of certain Site content and verifying system and server integrity).
Social Media Pixel Tags. Bank5 Connect uses pixel tags, a type of web beacon, on social media sites, to serve relevant and targeted advertisements to you during or after your visits to our social media properties.
To learn more about how cookies are used on the Bank5 Connect website, please review our full Online Privacy Policy.
To learn more about cookies, please visit the external site http://www.allaboutcookies.org/.
What are my options?
You can always choose not to provide information via cookies, even though it might be needed to take advantage of some offers or features of the Bank5 Connect website.

Here are your options if you would like to decline cookies from Bank5 Connect:
You can decline to visit the Bank5 Connect website.
You can set your browser to block cookies. You can either block cookies from all websites, or you can specify which websites you would like to block from using cookies.
As mentioned in our full Online Privacy Policy, third-party cookies may also be active on the Site. If you would like more information about this practice and to learn how to opt out of it on the device on which you are reviewing this Privacy Policy, please visit
https://www.networkadvertising.org/understanding-online-advertising/what-are-my-options/ and https://youradchoices.com/.