Online Application Tips
Everything you need to know about opening an account.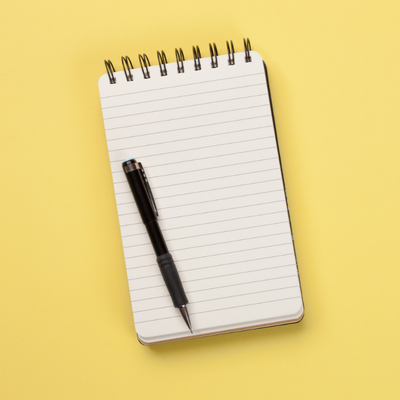 Here are answers to some of the most frequently asked questions regarding the online account opening process. If you have any questions regarding our account opening process that are not listed here, please do not hesitate to contact us for assistance.
Can I open an account if I have a security freeze or fraud alert in place?
No. The presence of a security freeze or fraud alert on your credit report or ChexSystems file indicates to us that you have reason to believe that your identity has been compromised and we cannot be certain that you are the person who is trying to open the account. If you have placed a security freeze or fraud alert on any of your consumer reports, please remove it and then reapply.
How long will it take to open my account after I apply?
In most cases, if your application is approved and you are not funding the account by check, your account will be opened immediately and you will receive your new account number and routing number on the application confirmation screen. However, if your application requires manual approval, or we are waiting to receive your initial funding, it may take a few days for your account to be opened. If your application was approved but your account number was not provided to you on the application screen, a Bank5 Connect representative will be in touch with you as soon as your account has been opened.
How long after opening my account will I be able to access it via Online Banking?
You will be able to access your account in Online Banking within 48 business hours of the account being opened. Login instructions will be emailed to you at the email address you provided at account opening. If you have not received your Online Banking access email within 48 business hours of being provided with your new account number, please contact us for assistance.
How long will it take for me to receive my new debit card?
If you ordered a debit card at account opening, you should receive your debit card within 10 business days. Please note that your account must be funded before your debit card will be sent out.
How soon after my account is opened will I have access to the funds in it?
You will have access to the funds in your account within 5 business days from the date the funds were deposited into the account.
How will I get my new account agreements disclosures?
All agreements and disclosures will be provided to you electronically during the online account opening process. You can also obtain a copy of our agreements and disclosures at any time by visiting our Disclosures page.
I tried to open an account online but was declined, even though I have great credit. What's the deal?
Please note that credit score does not factor into our decision to open a deposit account. That said, as an online bank we do have strict policies in place to safeguard against fraudulent accounts being opened. We take identity theft and security very seriously and only open an account when we are truly confident in the identity of the applicant. In addition to the application itself, we utilize ID information provided to us by consumer reporting agencies to help validate each applicant. Please see the question below, "Why was my application declined?" for more information regarding why your application may have been denied.
Is the online application secure?
Yes. Bank5 Connect uses encryption for online security. Encryption technology helps provide secure transmission of information along the Internet by encoding the transmitted data using a mathematical formula to scramble the data. Without a corresponding "decoder", the transmission would look like nonsense and would be unusable.
What documents do I need to open an account?
You will need your Social Security Number, a valid ID (driver's license, state ID, military ID, or passport), your previous home address (if you've lived at your current address for less than two years) and something to fund your new account (credit card, debit card, checking account, or savings account).
How do I open an account?
U.S. residents who are at least 18 years of age, and reside in a state other than Massachusetts or Rhode Island are eligible to open a Bank5 Connect account. For more information about why Massachusetts and Rhode Island residents are not eligible for Bank5 Connect accounts, please visit us here.
Why was my application declined?
There are many reasons why your application may have been declined. One of the most common reasons is failing the ID verification process. As an online-only bank, we take identity validation very seriously, and will not open an account unless we are confident that the applicant is who they claim to be. We use the best industry technology available to us, but unfortunately these tools are not perfect and sometimes a valid applicant can be rejected. If you believe your application was declined in error, please call us at (855) 552-2655 and we will be happy to work with you one-on-one to validate your identity and establish your account.
Other reasons for a declined application can include:
Having outstanding debt at another bank (often because of unpaid bank fees)
History of frequent overdrafts
History of account abuse
Having a security freeze or fraud alert in place
As part of our application process, we utilize ChexSystems. If your application was declined we would recommend reviewing your ChexSystems report to see if there is any specific negative information that could have influenced the decision. You have the right to dispute any information contained in your consumer file at ChexSystems and are entitled to a free copy of your report once every 12 months. Please visit ChexSystems.com for more information and to request a copy of your report.
Not finding what you're looking for? Call us at 1-855-552-2655 or contact us online and we'd be happy to help!
Questions? Browse our FAQs to learn more