Face-to-Face Service. Virtually.
Online banks don't have to be impersonal.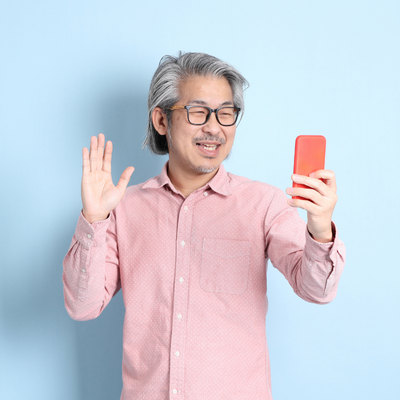 Get fast, personalized service from your phone, tablet, or computer.
Online banking is a much-needed convenience, but there are times you need assistance from a real bank employee. With Bank5 Connect Video Banking you not only get friendly, face-to-face service, but you can conduct many banking transactions that traditionally require an in-person visit, notarized forms, or sending documents via mail.
Extra convenience with Video Banking:
Speak face-to-face with a Bank5 Connect representative
Make a name or address change on your account
Submit a dispute form
Add a beneficiary or authorized signer to your account
Order a new debit card
Get hands-on technical help with Online Banking or the Bank5 Connect mobile app; share your screen or we'll share ours
Currently available Monday-Friday between 9 a.m. ET and 5 p.m. ET.
Start a Video Banking call instantly from your computer, phone, or tablet, or download the Bank5 Connect Video Banking app for even greater convenience!
Have questions or need help with the Bank5 Connect mobile app? Contact us.
Questions? Browse our FAQs to learn more